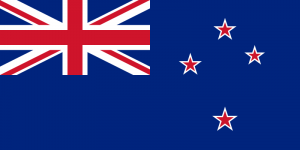 New Zealand is an island country in the southwestern Pacific Ocean, very diverse with stunning scenery, a great climate, friendly people, is safe and easy to get around and has tons of things to do. With so much on offer it's easy to see why so many people think New Zealand is a great place to visit and that's without mentioning the hunting! The country geographically comprises two main landmasses – that of the North Island and the South Island and numerous smaller islands. New Zealand is situated some 1,500 kilometres (900 mi) east of Australia across the Tasman Sea. It is roughly 1,000 kilometres (600 mi) south of the Pacific Island areas of New Caledonia, Fiji and Tonga. Because of its remoteness, it was one of the last lands to be settled by humans. During its long isolation, New Zealand developed a distinctive biodiversity of animal, fungal and plant life; most notable are the large number of unique bird species. The country's varied topography and its sharp mountain peaks owe much to the tectonic uplift of land and volcanic eruptions.
ABOUT NEW ZEALAND
New Zealand is a wealthy Pacific nation dominated by two cultural groups: New Zealanders of European descent; and the Maori, the descendants of Polynesian settlers. It is made up of two main islands and numerous smaller ones: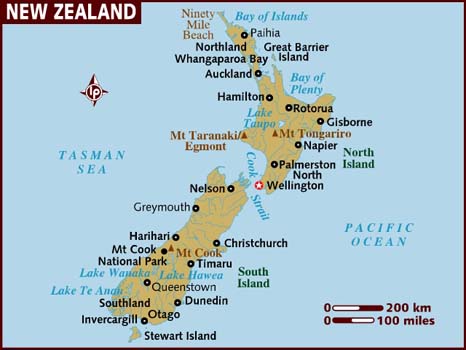 the North Island (known as Te Ika-a-Maui in Maori) is the more populous of the two, and is separated by the Cook Strait from the somewhat larger but much less populated South Island (or Te Waipounamu).
The precise date of early Maori settlement remains a matter of debate, but current research suggests that the first arrivals came from East Polynesia sometime in the 13th century. It was not until 1642 that Europeans became aware of the existence of the islands. British sovereignty was established under the 1840 Treaty of Waitangi – a pact between Maori chiefs and the British government over land rights. The treaty gave rise to land claims which culminated in the "New Zealand Wars", a series of skirmishes between colonial forces and Maori in the North Island. The government awarded money and land in settlements during the 1990′s, but the land issue remains controversial.
Maori New Zealanders make up 15.4 per cent of the current population.
Agriculture is the economic mainstay, but manufacturing and tourism are important and there is a world-class film industry. New Zealand has diversified its export markets and has developed strong trade links with Australia, the US, and Japan. In April 2008 it became the first Western country to sign a free trade deal with China.
The landscape is diverse, and sometimes spectacular. This has fueled tourism; visitors are drawn to the glacier-carved mountains, lakes, beaches and thermal springs. Because of the islands' geographical isolation, much of the flora and fauna is unique to the country.
GENERAL INFORMATION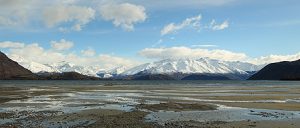 New Zealand has a mild and temperate maritime climate with mean annual temperatures ranging from 10°C (50°F) in the south to 16°C (61°F) in the north. Historical maxima and minima are 42°C (108°F) in Rangiora, Canterbury and -26°C (-14°F) in Ranfurly, Otago. Conditions vary sharply across regions from extremely wet on the West Coast of the South Island to almost semi-arid in central Otago and the Mackenzie Basin of inland Canterbury and sub-tropical in Northland. Of the seven largest cities, Christchurch is the driest, receiving on average only 640 millimetres (25″) of rain per annum and Auckland the wettest, receiving almost twice that amount.
To get to New Zealand, Air New Zealand offers direct flights from Los Angeles and San Francisco to Auckland. An additional domestic flight will get you to Christchurch or Timaru on the South Island. Christchurch is approximately two hours by road to Kiwi Safaris lodges, whereas Timaru is about 30 minutes; although this option will require you changing planes in Wellington.
YOUR HOST
Colin Rayner, your outfitter host invites you to experience a genuine Kiwi experience. From a military background, Colin has spent virtually his entire life in the field. In the business for 15 years, he has guided and hunted extensively around the world, including Africa, Europe and all over North America and South Pacific. His favourite New Zealand animal to hunt is the Tahr, while his global choice is a toss up between Spanish Ibex and Sonoran Desert Mule Deer.
Kiwi Safaris is 100% New Zealand owned and operated which Colin believes is important in delivering the true Kiwi Hospitality, local expertise and genuine warmth a client should expect! There are an increasing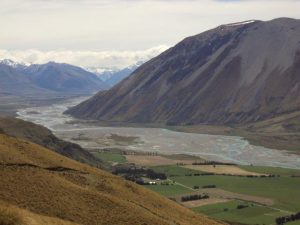 number of outfitters available in New Zealand and the right choice can make all the difference in the world. The last thing that you want is a disappointment when you deserve an experience of a life-time!
Kiwi Safaris offers only the very best hunting on private properties, where outstanding trophies are regularly taken. Unlike some outfitters, they don't just hunt one property, limiting their client's chance of taking the largest trophies. They have available to their hunters their very own private properties, more than any other Outfitter in New Zealand. This variety is important because the different species of game animals require different climate and terrain to grow the largest trophies. All trophies are eligible for the SCI record book. Each year they consistently take a number of Red Stags and Wapiti (Elk) bulls that score over 400 SCI.
AVAILABLE SPECIES: SPOILT FOR CHOICE
Added to the Tahr, New Zealand provides the opportunity to hunt huge roaring Red Stags, large Elk, Fallow Bucks, nimble Chamois, Wild Boar, feral goats and Arapawa wild rams. Take in the North Island as well, and you can hunt Sika , Rusa and Sambar Deer. They also offer a wide range of other activities so you can experience more of our beautiful country while you are here. It's easy to see why one visit is usually not enough! At Kiwi Safaris the objective is simple – to provide you with the best possible New Zealand hunting experience, and do it better than anyone else. They have a track record of over 20 seasons, so join them for the greatest hunting experience down under!
Himalayan Tahr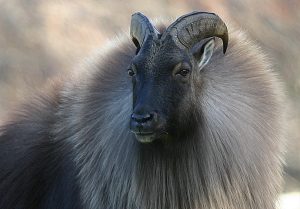 Kiwi Safaris believe that the Himalayan Tahr epitomizes the best of New Zealand hunting. A magnificent animal, the Tahr thrives in a rugged environment and is always challenging to hunt. Kiwi Safaris pride themselves on offering the best of free range Tahr hunting with a successful Tahr hunt being a definite experience of a lifetime.
The sight of a mature bull Tahr in full rut, standing proudly on an exposed rock bluff, with the wind blowing his flared mane, is truly awe-inspiring! Originally from the Himalayan Mountains of Asia, these magnificent mountain goats were liberated in New Zealand's Southern Alps in 1904. Although both the bulls and nannies have horns, those of the bulls are much longer and heavier. However it is not just the horns that make a fine trophy – the lion-like mane on the bull is every bit as important as good horn length. The Tahr is the perfect extreme mountain animal with only the Rocky Mountain goat challenging him as the 'King of the Mountain'. The Tahr bounds down almost vertical rock bluffs, their hooves barely touching the rock, while we only can stand and watch in awe.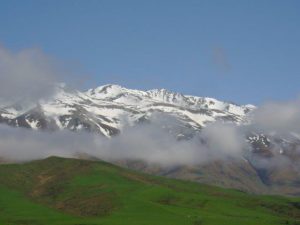 At Kiwi Safaris, 95% of all their Tahr hunting is on foot – without the need for helicopter access. They are the only hunting company that owns it's private hunting areas that border one another and have excellent 4×4 vehicle access. The bulls exist either solo or in small bachelor groups, but at the onset of the rut in early May they join the female groups. A mature bull can weigh up to 300 lbs and can be tough to put down, so they recommend a heavier caliber rifle like the 7 mm mags, or 300 win mags through to the .338, as being ideal.
They hunt the eastern side of the Southern Alps, where it is all ranch country – ranging from rolling hills to steep mountain country at the back of the properties. A Tahr hunt, while being quite physical, is achievable by most people. Kiwi Safaris have successfully guided clients as young as nine years of age to secure the trophy of a lifetime.
It is recognized that Kiwi Safaris New Zealand has the finest foot hunting for trophy bull Tahr in New Zealand. All their tahr hunting is conducted on private land, free from the constant pressure of resident hunters, meat recovery and heli-hunting on all public land. This ensures you the best alpine hunting experience possible, with plenty of time to look over many bulls in order to harvest that dream trophy. Don't be fooled by the "Helicopter assisted" hype that some may promote. It is completely unnecessary to have to use a helicopter to hunt Tahr. Kiwi Safaris have taken more trophy bull Tahr with the bow than any other outfitter in New Zealand.
For Tahr hunting, the best time for the capes is from May through to October and it is possible to see in excess of 100 Tahr a day – with many trophy bulls amongst them.
Red Stag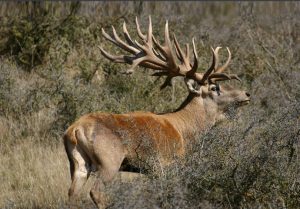 The spine chilling roar of the rutting stag is enough to give even the most hardened hunter a massive does of buck fever! Native to Europe and a close relative of the Rocky Mountain elk, red deer were first introduced to New Zealand in 1851. With the mild climate, the lack of any predators, plus widespread releases, they soon established throughout the North and South Islands. The Red Stag can be hunted from late February through to the end of August. Many consider March and April the most exciting hunting, as this is when the rut is on.
Of all the deer species found in New Zealand, Red Deer are the most common; and almost always the most sought after quarry of the hundreds of overseas hunters who regularly visit our shores. Kiwi Safaris offer the finest free range and estate trophy hunting for Red Stag in New Zealand. Kiwi Safaris hunt the South Islands, on their own large private sheep and cattle properties, where rolling hill country is interspersed with clear mountain streams and areas of native forest. The Red Stag is about the size of a mule deer buck, so .270 to the .300 magnums are popular calibers. Every year they take trophy stags from about 300 SCI to 450 SCI. In good growing years the largest stags will exceed 500 SCI. Top free-range stags will measure from around 260 to 300 SCI. The nature of the terrain makes free range hunting physically challenging!
New Zealand Elk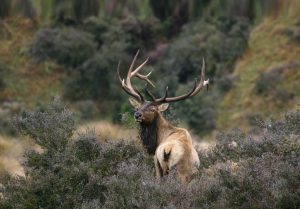 Amongst the largest of the deer species, the magnificent Elk, known locally as Wapiti, were introduced in 1905 in the inhospitable Fiordland National Park in the south western corner of the South Island. The area comprises steep glaciated valleys clad in dense rain forests, surrounded by towering bluffs and snow capped mountains. Fiordland is subject to a rainfall levels exceeding 300 inches per annum. The Elk adapted readily to their new environment and in the early years grew antlers approaching the best that their North American forebears have produced. However, the herd expansion was halted by the topography and the fast encroaching red deer herds – with which they interbred.
Kiwi Safaris hunt Elk on several of their properties close to Sherwood and Stew Point Lodges. Every year they take some exceptional bulls, with both rifle and bow in the 300-400+ SCI range. Elk can be hunted from the middle of February through to August. The Elk bugle starts in March and continues through April.
Fallow Buck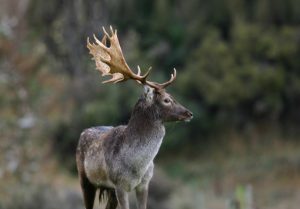 Originally from Europe, the first Fallow Deer were introduced into New Zealand in 1864. There were 26 different liberations and now they are the second most wide spread deer in New Zealand. Despite its small size, the Fallow buck is very aggressive, especially during the 'rut', when vicious and often fatal fights occur between bucks. Fallow deer in New Zealand exhibit three distinct color phases: the most common being black or chocolate brown (melanistic), then the brown and spotted coat (menil), and also the white Fallow. Several of each color phase are taken every year. Only males have antlers, and Fallow bucks can be hunted from March through to September. The antlers differ from Red Deer and are more like the Moose, round near the bases and palmated out towards the ends. During the rut, which starts in early April and finishes in May, the bucks are very vocal, making a 'grunt' or 'croak' noise, as they issue their challenges. Kiwi Safaris offer both free range and estate hunts for Fallow buck, on large private sheep and cattle properties that feature rolling hill country interspersed with areas of native forest and scrub. Over the past seven years, the size of the Fallow deer being taken has risen quite remarkably and it's becoming common to get bucks scoring greater than 230 SCI. Typically between 40-50 bucks are taken a year, and after the Red Stag they are the most favored deer species. Hunts for Fallow are conducted on three properties which are all within a short drive of one another.
Chamois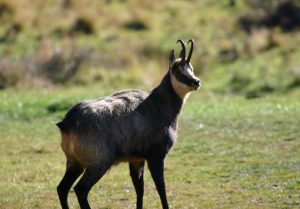 Native to central and southern Europe, the Chamois is one of the most graceful game animals found in New Zealand. It is also one of the most difficult trophies to obtain. Introduced in 1907, Chamois are now found throughout the mountain ranges of the South Island. As a member of the antelope family, the Chamois has exceptional eyesight and the ability to run effortlessly in the roughest terrain.
The bucks are usually solitary animals although they are sometimes found in small bachelor groups. With the onset of the rut in April they join the female family groups for about one month. During the mating season the older bucks become quite aggressive, and intolerant of the younger males, driving them off by emitting a whistle sound as a warning.
Chamois like the Tahr, can be hunted year round, but the most popular time is from April through to August when the capes are long and black in color with a silver strip along the spine. Both bucks and does have horns, but those of the female are normally thinner. Chamois are a small nimble animal and don't require a large caliber, but the rifle should be flat shooting with good optics. Kiwi Safaris hunt the Chamois on foot using the spot and stalk method of hunting. Access is by 4×4 vehicle and it's possible to encounter Chamois while hunting for tahr. They can be hunted from their lodges at Sherwood Estate or at Stew Point in the Rangitata Valley on Quartz Creek. Chamois prefer the roughest country and hunters should have excellent fitness to hunt Chamois on foot.
Arapawa Rams & Feral Goats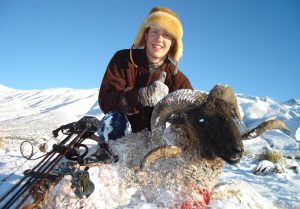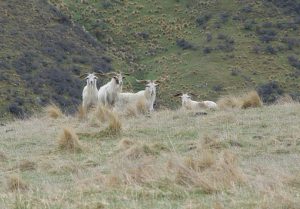 Arapawa sheep have a fascinating history and make equally interesting trophies. Descendants of fine wool merino sheep, they were originally abandoned on Arapawa Island in the 1800′s as a source of food for returning sealers and whalers. This hardy sheep has developed as a distinctive breed, the rams carrying large spiralling horns which make a great trophy.
While Feral Goats are widespread throughout New Zealand, trophy billies are hard to find and are an exciting addition to a Kiwi Safaris hunt.
Sika, Rusa & Sambar Deer
A trip to the North Island will enable you to include Sika, Rusa and Sambar deer. These deer species are all of Asian origin, preferring the more temperate conditions of the northern island of New Zealand. Renowned for their cunning, a trophy Sika typically carries eight points while the Rusa and the huge Sambar carry six! The highly vocal Sika rut in April, whereas the Rusa extends into August. Sambar mate from September through to January.
BOW HUNTING
Kiwi Safaris attracts more bow hunters than any other New Zealand outfitter. This is reflected in the SCI Bow Hunting Record Book, where currently Kiwi Safaris holds 9 of the top 10 placings for bull Tahr.
In May of 2006, the Rick Valdez party took 3 free range trophy bull tahr with the bow in 1 day, a feat never achieved by any other New Zealand hunting company before or since. Donald Van De Steene with his 46 and 5/8ths SCI Tahr held number 1 placing followed by Gary Hunsicker, Julian Nicholson, Byron Sadler and Bill MacCarty.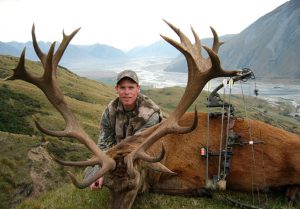 Bow hunters are encouraged to come early in the season, from late February through to May – as the days are longer, the game is more settled and the access is excellent to the properties at that time of year. Spot and stalk method of hunting is used with all our bow-hunting guides carrying laser range finders. Typically shots are between 25-40 yards.
Access to all our hunting areas is by 4×4 vehicles and hunting is carried out on foot. Even on their Tahr and Chamois properties, Kiwi Safaris does't need to use helicopters for access. Bow Hunting clients of Kiwi Safaris have taken every species in the South Pacific apart from the whitetail with a number of hunters been helped to achieve their Diamond levels for SCI.
Check out the SCI Bow Hunting Record Book and find out why so many bow hunters choose Kiwi Safaris New Zealand as their preferred outfitter for the South Pacific.
FIREARMS
There is no difficulty in bringing conventional sporting rifles into New Zealand. Please note that handguns and military style firearms can not be brought into the country for hunting purposes. A Firearms Licence and Import Permit are available at the port of entry into the country. There is no paper-work required for bring ing a bow into New Zealand.
Kiwi Safaris has a number of 7mm remington magnums available for use by their clients at no extra cost!
As most of the hunting is conducted in open alpine country it is important to bring a good set of binoculars for spotting game. All the guides carry spotting scopes and range finders.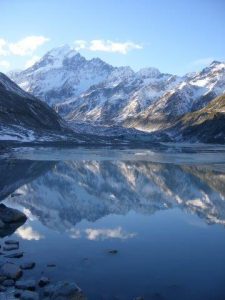 CLOTHING
Please note that it is winter in New Zealand when it is summer in the USA. Clothing should be for cool to cold conditions which may include rain and snow; especially during May, June and July. Boots must have a good rubber tread on the sole or deep cleats, be broken in and preferably water proof. It is essential regardless of the month of the year to bring good, lightweight, windproof rain gear as the weather can change at any time.
ACCOMMODATION
The great hunting provided by Kiwi Safaris is matched by superb lodgings. Two independent lodges at Sherwood Downs and Stew Point are in close proximity to the best of South Island hunting. You can hunt hard each day, knowing you will return the next day reinvigorated after great food and a comfortable night's sleep.
Kiwi Safaris specializes in husband and wife teams and use only the best accommodation where you can enjoy first class meals and genuine Kiwi hospitality.
| | |
| --- | --- |
| SHERWOOD LODGE | STEW POINT LODGE |
Sherwood Lodge
Sherwood Lodge is a scenic two hour drive south from Christchurch and three hours drive north from Queenstown. It is located on Sherwood Downs near the town of Fairlie, surrounded by the awesome Sherwood mountain range and nearby Lake Opuha.
The main lodge has a dining room, lounge and three guest rooms with private ensuite bathrooms. Adjacent to the lodge are four private chalets each with their own ensuite bathroom. Each chalet can take six hunters or up to six couples.
Other facilities include:
Huge games and trophy room with a pool table, big screen Laser Shot game, Play Station, cable TV and internet access.
Only a 20 minute drive to the Tahr and Chamois hunting areas.
There is also a helicopter pad, golf driving range and bow shooting range.
Stew Point Lodge
Located just two hours drive south of Christchurch in the Rangitata River Valley, Stew Point Lodge is close to where some of the battle scenes were filmed for the Lord of the Rings trilogy and in fact is considered to be real "Middle Earth" country. Staying here is an experience in itself!
This property was purpose built in 2007 and facilities include:
Four guest bedrooms, all with private bathrooms, suitable for four hunters or four couples.
A games room with Laser Shot game and cable TV. Internet access is also available.
Ideally situated within the hunting area. You can often see red stags, fallow and even tahr from the lodge windows!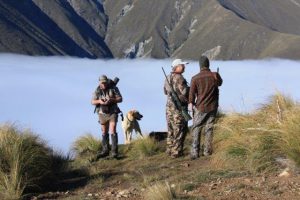 In the summer you can relax at the end of a hard day hunting and enjoy the stunning New Zealand outdoors, while in the winter, roaring log fires and comfortable sofas make our Lodges the perfect places to discuss your day in the field. Enjoy a glass of your favorite beer or a bottle of wine from our extensive wine list which features fantastic quality house wines and a wide range of the best New Zealand wines!
You can rest assured you will eat well when you hunt with Kiwi Safaris. Start the day with a hearty breakfast and great coffee. Packed lunches are provided to keep you going during the hunt. At the end of the day, enjoy good honest home cooked meals, like a leg of roasted, succulent New Zealand lamb with all the trimmings, homemade pies or a venison stew. Game is frequently on the menu! Specific meals for those with preferences and dietary requirements can be arranged.
OTHER ACTIVITIES
Kiwi Safaris offer the following activities at Sherwood Park Estate: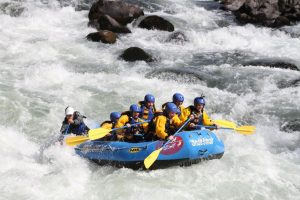 Air rifle range with high-powered air rifles available
Bow range
Putting green for golfers with clubs and putters available
Basketball hoop, soccer ball and net
Trap shooting
Fly fishing for trout in the local streams and lakes
4×4 bikes and 4×4 tours over the surrounding properties
A ski-field adjacent to the lodge operates from June/July onwards.
Adventures Further Afield
Kiwi Safaris are very proud of their country and invite you to experience its beauty and meet some local New Zealanders. Some of the adventures they can arrange for you:
Helicopter scenic flights to the Glaciers, Mt Cook and more can be organized using Fiordland Helicopters.
Wine tours to small boutique wineries are easily arranged and these are within an hour's drive from the lodge.
Jet Boat Rides on the Rangitata and Rakaia Rivers can also be arranged and are one hour's drive from the lodge.
Hot air ballooning with Aoraki Balloons is available and there is the possibility of the company taking flights from Sherwood depending on numbers, otherwise one hour's drive away.
A day trip to Mt Cook alpine village where you can lunch at the famous Hermitage Hotel, with a side trip to Lake Tekapo, is a must with Kiwi Safaris providing the vehicle and touring guide.
Shopping excursions to out-of-the-way places for New Zealand made goods and produce using Kiwi Safaris vehicles and touring guide.
Fixed wing flights to the Glaciers, West Coast and Mt Cook can be arranged using Air Safaris in Lake Tekapo. This is only 40 minutes drive from the lodge.
Rafting on the Rangitata River with Rangitata Rafts is a must for serious adventurers as this is a grade 5 river. If staying at Stew Point Lodge, the rafts are put in the river right opposite the lodge and from Sherwood Park Estate, the drive is only one hour.
Catch your own dinner with a trip to Mt Cook Salmon Ranch. Situated south of Lake Tekapo on one of the canals, you can fish for salmon and only pay for what you catch.
Day trips to small towns in the area such as Geraldine, Fairlie and Waimate. Here you can visit the local museums, historical places, mini- zoos such as the one at Waimate, go shopping and lunch at some cute country restaurants and bistros.
A round of golf at the local country golf course is also easily arranged with the nearest being only 30 minutes drive away.
Horse trekking and bush walks can also be provided during your stay with us.

KIWI SAFARIS IS INVITING YOU TO JOIN THEM & EXPERIENCE THAT GREAT KIWI HOSPITALITY!