GENERAL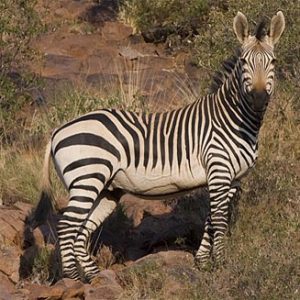 Osombahe-Nord Hunting Safaris is situated in the central highland of Namibia, approximately 120 km (72 miles) to the East of the international Airport in the Omitara Area. On offer is a wide variety of species for bow and rifle hunting, true Namibian cuisine, luxury accommodation and great company based on 12 years of experience in the hunting and tourism industry. Exceptional hunts together with tailor-made tours or fishing trips can make your safari a trip of a lifetime!
The main lodge and hunting area is situated in 15,000 hectares (37,000 acres) of unspoiled, open savanna. The hunting concession stretches from the central region to the east of Namibia. The natural habitat in this part of the country is renowned for producing top quality Eland, Kudu and Warthog trophies. Further to the South East, in prime Camel-thorn Savanna, an additional 37,000 acre concession in the red dunes of the Kalahari is home to excellent quality Oryx, Impala and Springbuck.
Your host during your stay will be owner, Professional Hunter and Tour Guide, Harald Jacobsz. Harald is passionate about hunting and has been on safari throughout most parts of the country which has led to his wealth of knowledge on animal behavior and Namibia's diverse natural wildlife. He looks forward to welcoming you to share his piece of paradise!
HUNTING
Osombahe-Nord Safaris strongly believe in the natural ethics of hunting and do not shoot from vehicles in principle. The San People, having roamed the plains of the Kalahari for centuries, have an intimate knowledge of the animals and their environment with their ability to track animals being a mere instinct! The employment of indigenous San trackers ensure that the chances of losing an animal are remote, which significantly contributes towards a successful hunt.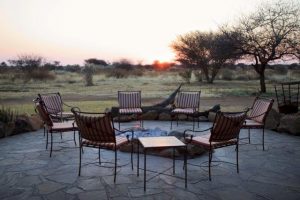 The main hunting concessions are particularly well suited to bow hunting due to the number of natural, open water holes which have blinds customized for bow hunting.
Besides the more common species found in Namibia, special request hunts for additional species such as Black-faced Impala, Cheetah, Damara Dik-Dik, Giraffe, Roan, Sable, White Blesbuck, White and Black Springbuck can be arranged in other areas.
Non-hunter/observers are welcome and encouraged to accompany the hunt.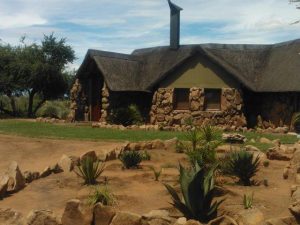 All quoted rates include:

Transport to and from the airport
Accommodation and daily laundry
Services of a qualified Professional Hunter
Trophy cleaning and handling
VAT on daily rates and trophy fees
Transport of trophies to local taxidermist
These rates exclude: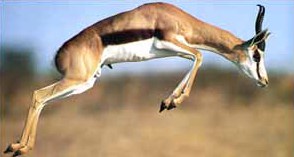 Transport from abroad to Windhoek
Transport by air to concession areas
Insurance and medical expenses of any kind
All international phone calls
Transport of trophies to international destination
Import permits and fees required by countries other than Namibia
Sightseeing excursions/trips other than on the game ranch
Rifles can be hired at U$50 per day plus ammunition.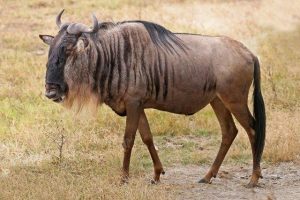 TERMS AND CONDITIONS
All bookings to be accompanied with 50% of the daily rates for hunt as deposit. This deposit will be forfeited should the booking be cancelled less than six months in advance.
ACCOMMODATION
At Osombahe, you will be accommodated in a luxury lodge comprising four double chalets with en-suite bathrooms, specially designed to be close to nature. A large thatched, open plan lapa, with the centrally featured fire-pit will be your final destination to relax after a long day's hunt. Sitting around the bonfire you will be pampered while being served with a variety of drinks and snacks from the bar.
Dining at Osombahe-Nord is an adventure in African cuisine with sumptous meals complemented by a selection of South African wines.
For your convenience, there is Wi-Fi Internet access in camp to keep you connected and in touch with your loved ones and business if you need to!
Click on the images below for a larger view:
SIDE TRIPS
For those who are looking for a break from the daily hunting routine, Osombahe-Nord offers the following additional activities:
Game drives
Photographic Safaris
Horse Riding
Bird Watching
Visits to places of interests such as:
Game Parks
Weavers and spinners
Taxidermists
Windhoek City tours
Shopping Centers
Wild animal rehabilitation Centers.
These excursions should be booked well in advance when you are finalizing your African adventure. Additional days can be added to the safari for everyone to enjoy these activities.